In this case, three people have been assigned to this single workflow token. This means that any or all of them could be assigned a step in a workflow.
The Edit Workflow Tokens page has the following parameters:
Workflow Token Name.

The name of the workflow token.

Workflow Token Description.

A description of who the token applies to or how the token applies to the workflow.

Assign Routing Token.

If this item is checked, you'll get a drop-down menu in the Content Check

In

Form that will allow you to assign a specific workflow step to a specific person.

Users.

The list of users in the system to whom the token applies.
The Item Actions Menu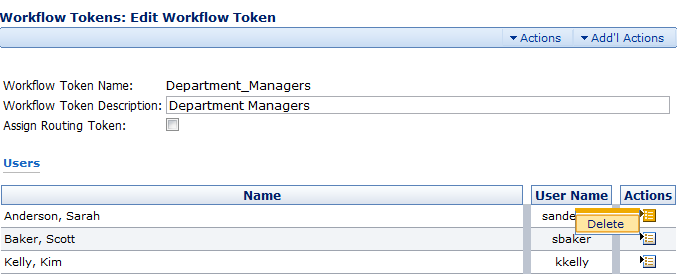 The Item Actions menu has the following option:
Delete.

Deletes the user from the list of users to which the workflow token can apply.