You've ran a search for all marketing documents and now need to narrow down your results. You can Group Search Results by metadata. In this example we will group our results by Content Creator.
Select the metadata you'd like to group your search results by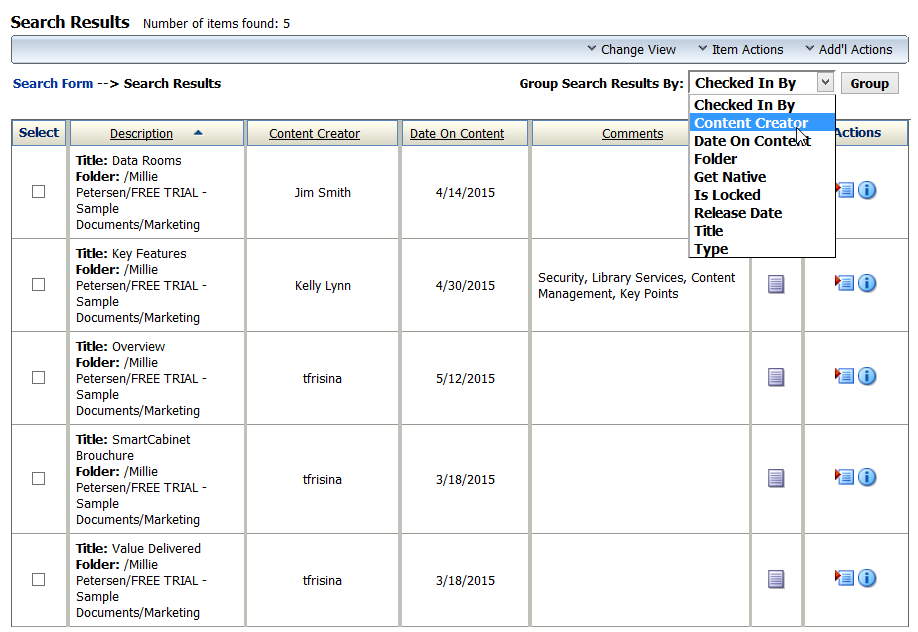 Click Group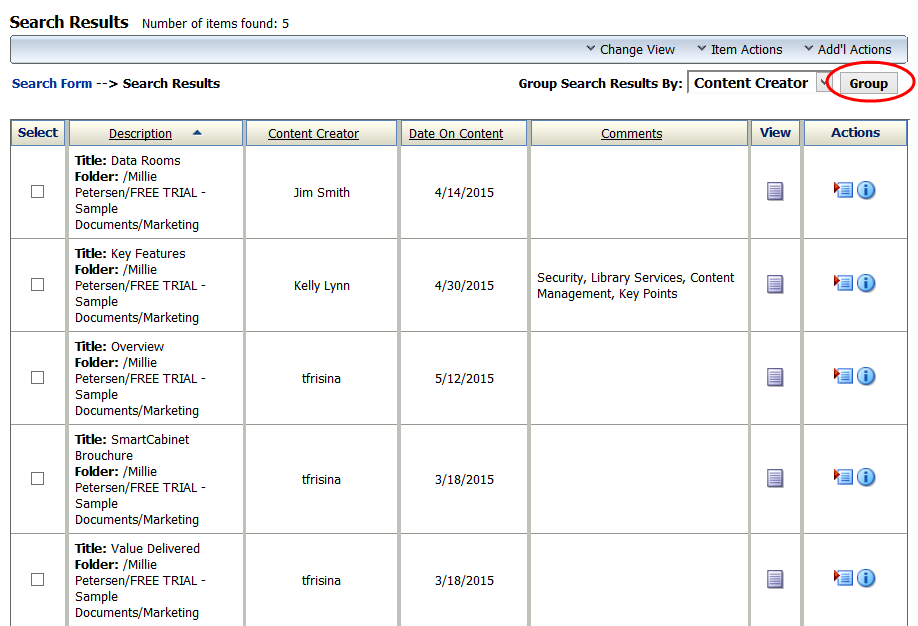 The grouping window will give you links to your content along with the content count for each of the groupings.
To group your results by the Content Creator 'tfrisina' click the tfrisina link.