My Folders allows you to create a 'shortcut' to a select grouping of folders.
Adding Folders to Your "My Folders" Location
To add folders to your My Folders list click the Action Icon next to the Folder you'd like to add and select Add To My Folders.
You will be presented with a confirmation window where you can navigate to where your folders are located or click no to stay at your current location.
To see My Folders go to the Users folder and click on your user name. This will display all of your Shortcuts and your trash.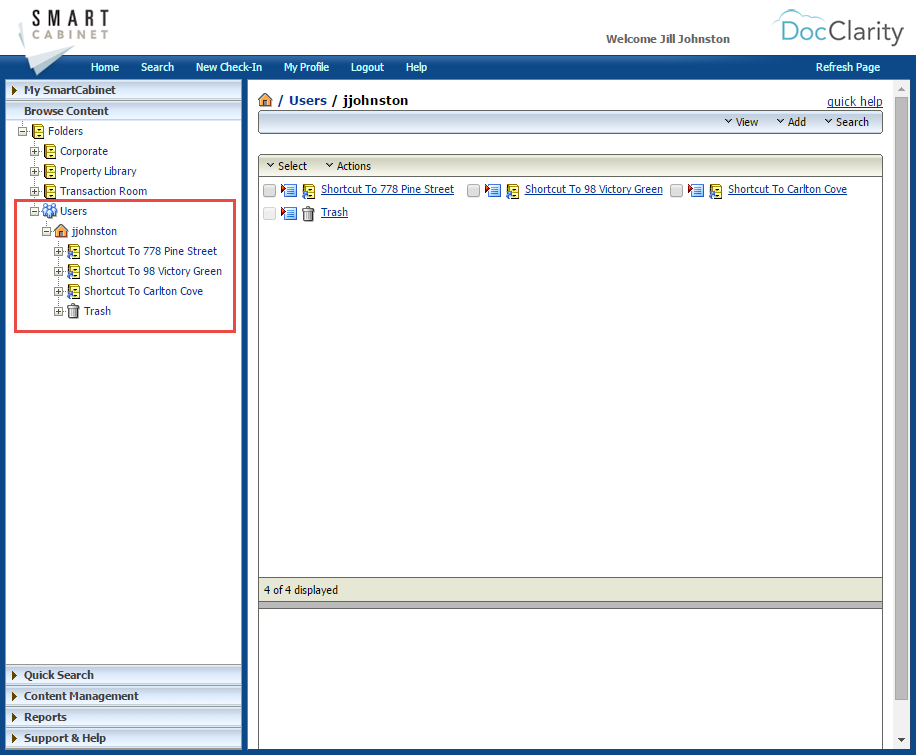 You can also make this your start up page by going to My Profile and setting My Folders as your Startup Page.