As in many computer applications, you'll find a menu bar across the top of the SmartCabinet screen. Here you'll find quick access to a variety of important features.
Home
Clicking on Home takes you to your Startup Page (Home Page). Your Administrator has set your default Startup Page but this can be changed by choosing a different startup screen from the Startup Page drop-down menu in the My Profile page.
Search

Clicking on Search takes you to Expanded Form search or Query Builder Form search depending on the last selected Form. The first time you enter the search page by default the Expanded Form search page will display. Go to Search Forms to select a different search option.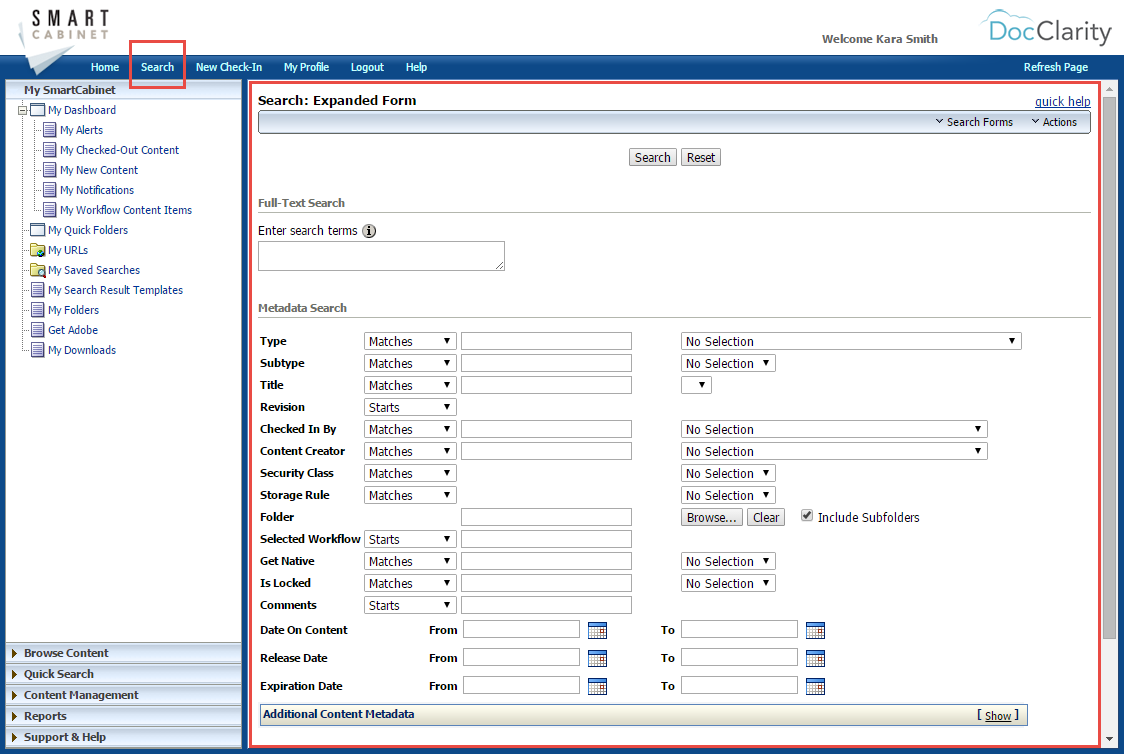 New Check-In

Clicking on New Check-In takes you to the Content Check-In Form. Here you'll find all the parameters you need to check in new documents.
Clicking on My Profile takes you to the User Profile screen where you can update your personal information, change a variety of settings governing your user of the system.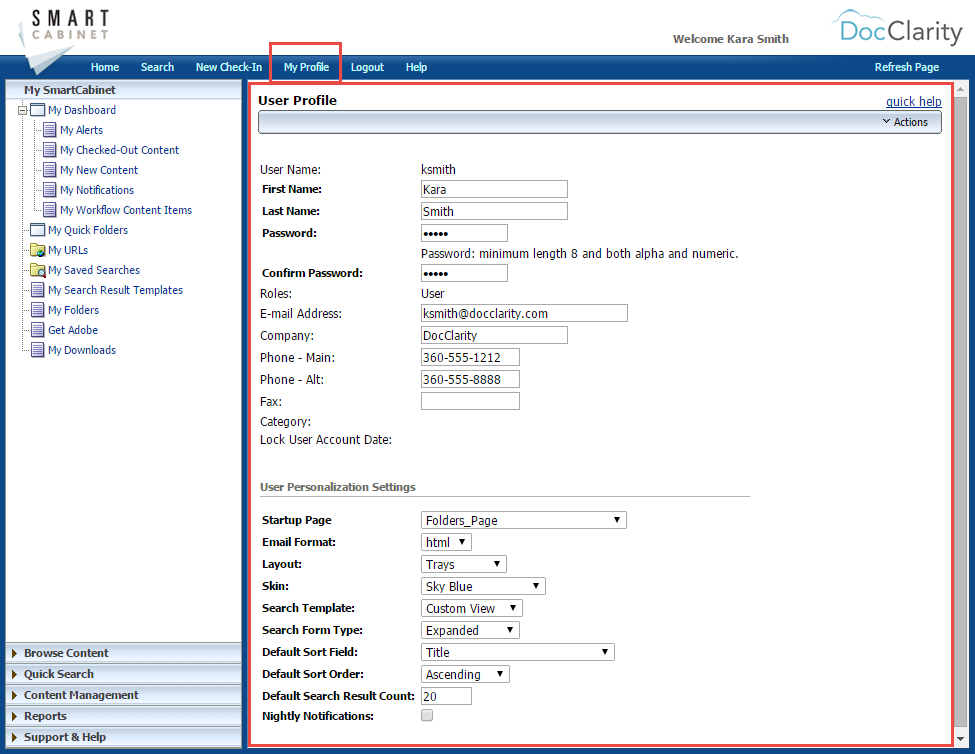 Logout

Clicking on Logout, logs you out of the system and redirect you back to the login page.
Help

Clicking on Help opens the SmartCabinet Knowledge Base where you can browse or search help articles that contain videos and content regarding specific SmartCabinet topics .

Refresh Page
The Refresh Page only shows up in the Trays layout. Clicking on Refresh Page will only refresh the main frame on the page. To refresh in the Top Menu layout you will need to use the browser refresh button.