My New Content will list out any content that has been checked in over the last 7 days that you have access to.
You can get to My New Content through My Dashboard or a full page search result by clicking on My New Content.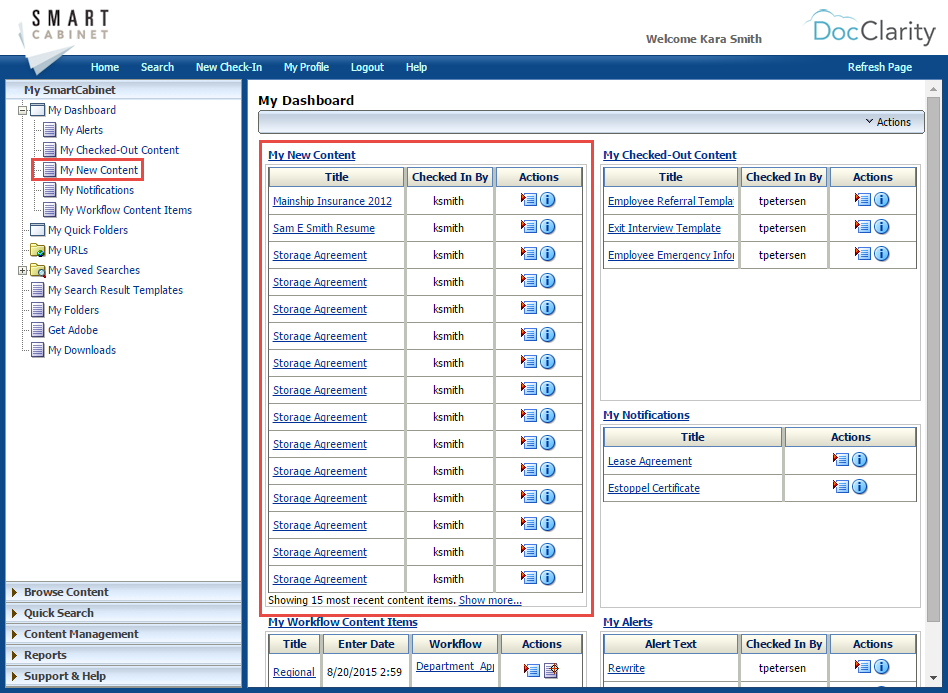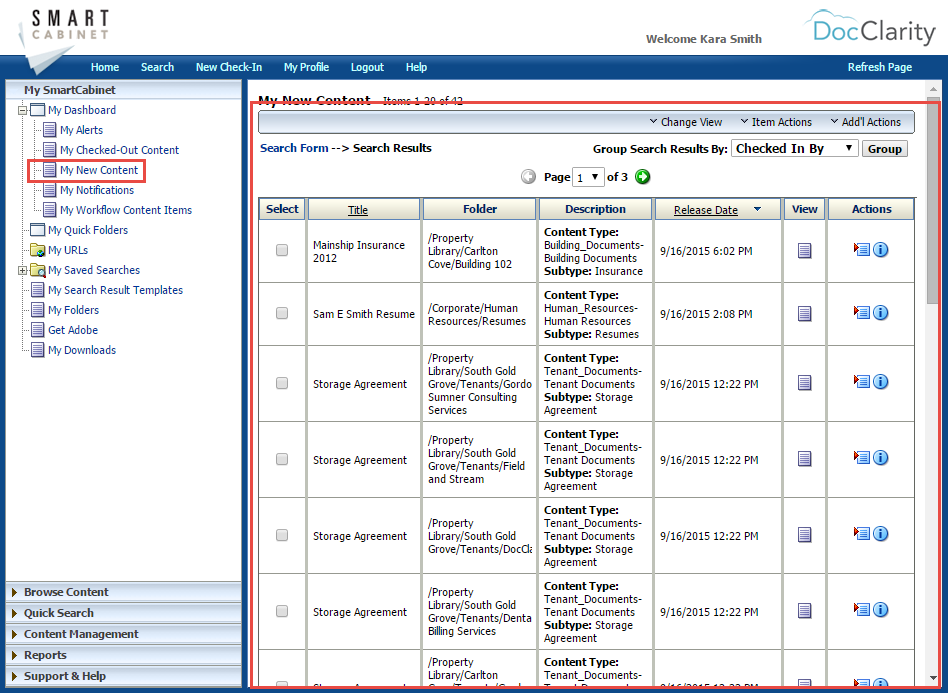 Change View
Because it's a search result you have the ability to use your Search Results Views. If you have alternative views set up you can go to Change View and choose an alternate view to see your list of My New Content by. The default view is the Custom view. In the screenshot below we are using a view we've created focusing on the Checked In By and the Release Date metadata field called Checked In By.

Item Actions

Under Item Actions you can Select All or Unselect All to Move, Download or Copy.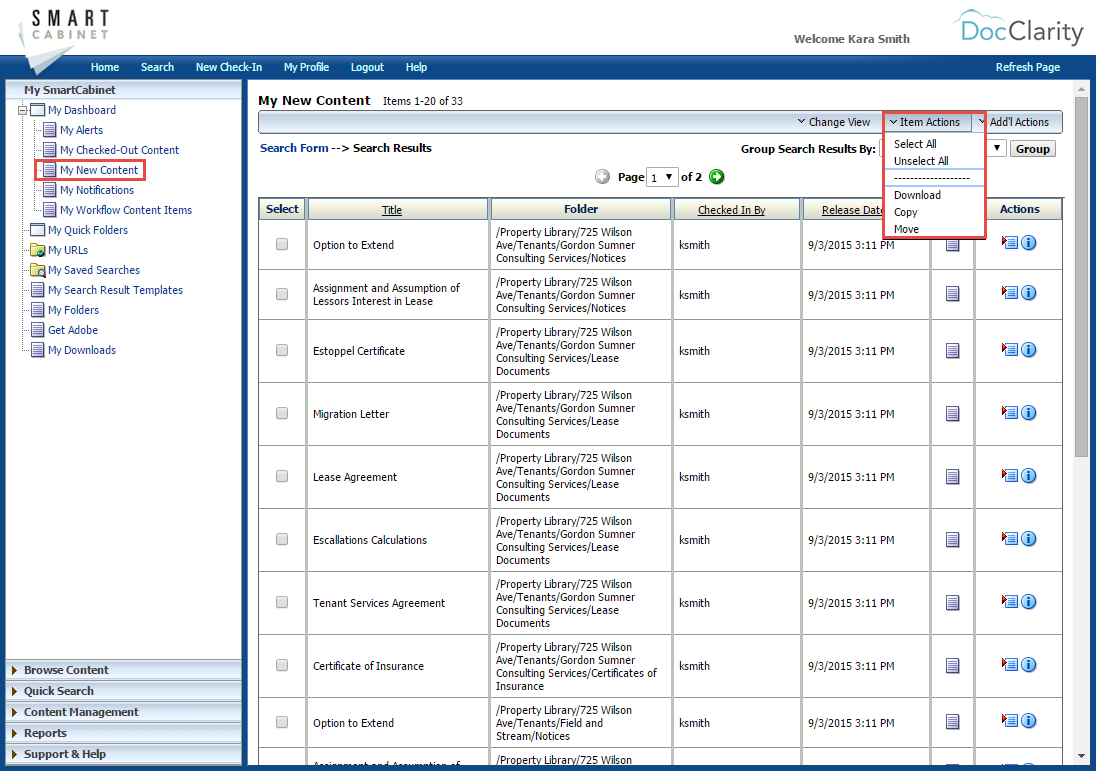 Download. Download content to your desktop or shared drive.
Copy.

Copies a file to a different location in the file hierarchy.
Move.

Moves a file to different location in the file hierarchy.
Add'l Actions
Under Add'l Actions you can Search Within, Save Search, Create Query Folder, Download to Spreadsheet and get the Print View.
Group Search Results By
Reviewing My New Content list of documents and now need to narrow down your results. You can Group Search Results by metadata. In this example we will group our results by Checked In By. You can read more about grouping content here.